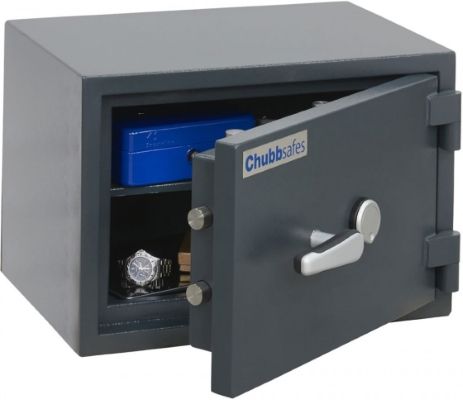 Our smallest certified safe is the Grade 1 Chubb Primus Model 25
| | Height | Width | Depth | Weight / Vol |
| --- | --- | --- | --- | --- |
| External | 340mm | 500mm | 345mm | 93kg |
| Internal | 262mm | 424mm | 216mm | 24 litres |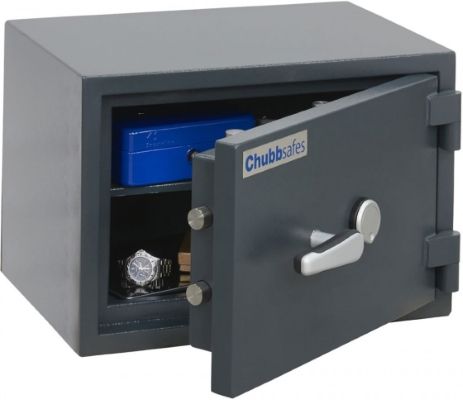 | | Height | Width | Depth | Weight / Vol |
| --- | --- | --- | --- | --- |
| External | 1855mm | 953mm | 826mm | 3,385kg |
| Internal | 1625mm | 711mm | 533mm | 616 litres |
Safe & Vault Services also stock
| ‣ Insurance Certified Deposit-safes | ‣ Certified Fire Safes and Data Cabinets (1or 2 Hours) | ‣ 2/3/4 Drawer Filing Cabinets |
| --- | --- | --- |
Our Guarantee
| All safes with key locks come with 2 keys per lock as standard. | All safes come with the required number and class of locks according to EN1300 rating requirements | All safes are bolted to the floor or wall as standard. |
| --- | --- | --- |
EXTRAS
Secondary Locks (beyond EN1300 specifications) e.g. mechanical combination locks, electronic time-delay locks, additional key locks etc.
Alternative locks (e.g. electronic time-delay lock in place of standard key lock)
Extra keys
Time clocks
DELIVERY
Safe & Vault Services can delivery any safe anywhere in Ireland.
Delivery costs depend on the weight and size of the safe, the presence of steps or stairs and the final positioning of the safe.
Floor positioning and base fixing to concrete with metal bolts is included as standard with all of our safe deliveries.
Calls to our showroom are strictly by appointment. All consultations are private. We do not schedule appointments back to back for client confidentiality.
Safe & Vault Services open, service and repair all types of safes and vaults